Challenge: People think they're too busy for a hearty breakfast so they grab a bar or skip it completely. How do we show busy people they're never too busy for breakfast with Biscuit Shake & Pour?
Solution: This is spec work utilizing cinemagraphs for social or digital placement to encourage the busy, media savvy millennial that breakfast can be bigger than a bar..
[ Spec work at The Creative Circus.]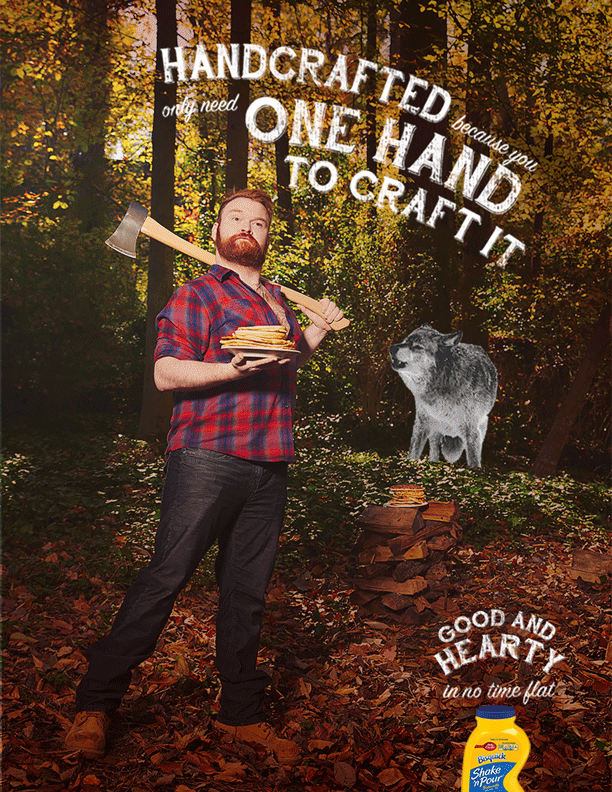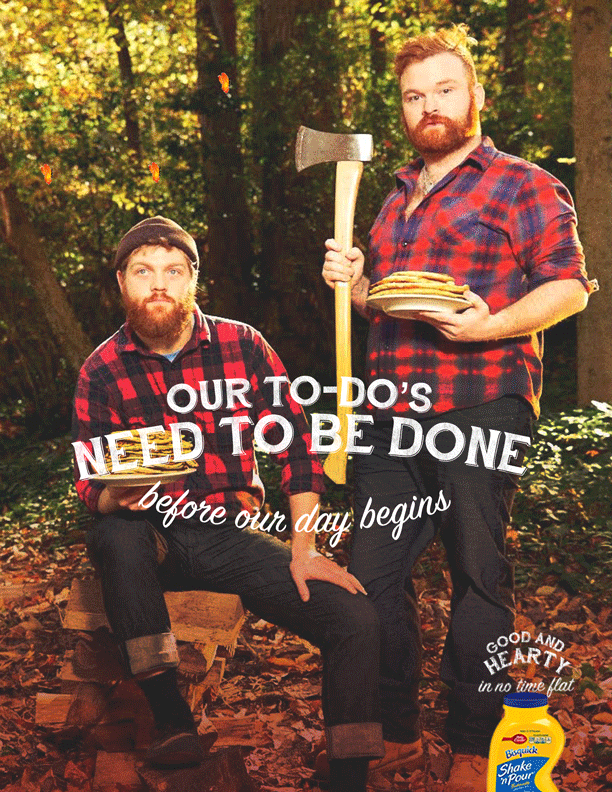 Let's face it. We can't all be Lumberjacks or even morning people. That's why we came up with this food truck and its own lumberjack inspired menu. The truck will leave during morning rush hour intentionally getting itself stuck in traffic wafting all the smells of breakfast over frustrated commuters.
It'll visit businesses and office parks serving all who followed them off the highway or anyone who went to work hungry.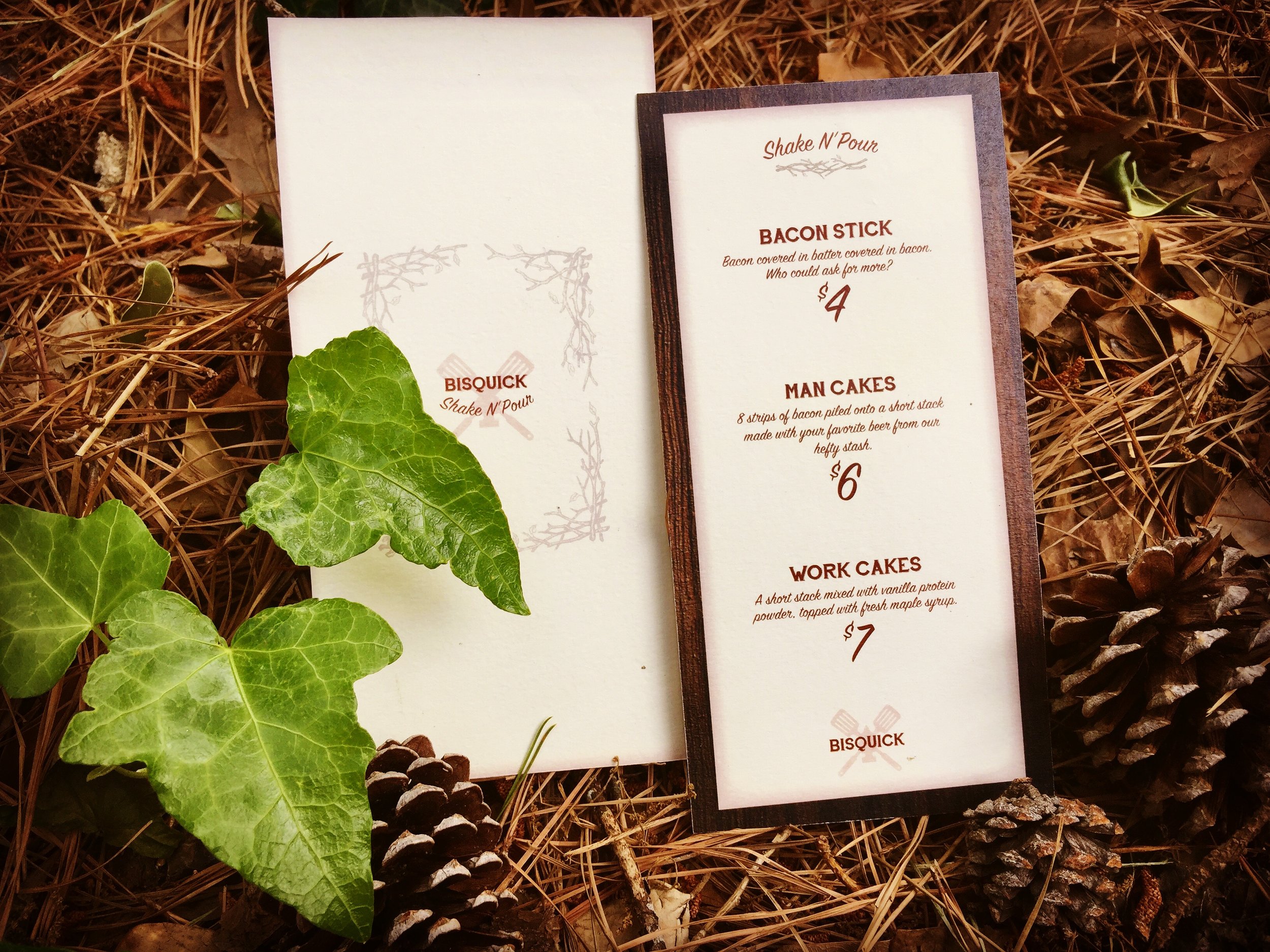 Each menu will come with a pancake inspired air freshener to keep that new pancake smell in their cars.